Resources
Main Content

Search for Scholarships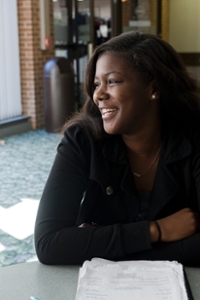 Check with your local library to see if they have a scholarship database, or if your high school is willing, use theirs. Hit the bookstores and library for scholarship books. During the summer before your senior year, send for scholarship applications, work on your essays, get teacher recommendations, and put necessary portfolios together.
Start your scholarship search at:
Libraries and bookstores. Books such as College Board Scholarship Handbook come with a CD-ROM so you can view them via computer.
Your high school's college and career center has scholarship books and may even have a scholarship database.
Your counselor knows about many local scholarships. Show him/her the profile you've written and he/she may be able to suggest more.
Local businesses and organizations. Call and ask if they sponsor scholarships, awards, or contests.